TRAINED & EXPERIENCED PERSONNEL
We have a set of experience manpower. We are maintaining a standard policy of recruitment and training for our on-hire staffs. We have many years of experience about different type of services in Bangladesh.
TRAINING FEATURES
Free Training –

Basic Training (3 days for New Employees)

Quarterly Training for Project Co's & Supervisors for develop their professional skill.

On Job Training

Health & Safety Training
WE PROVIDE THE FOLLOWING INCENTIVE SCHEME & OTHERS BENEFITS
Attractive Salaries are being paid by 7th to 10th day of each month.

Over Time Facilities

Attendance allowance are given to the workers

2(Two) Eid Festival Bonuses in a year

Group Life Insurance Facilities

Yearly Increment

Leave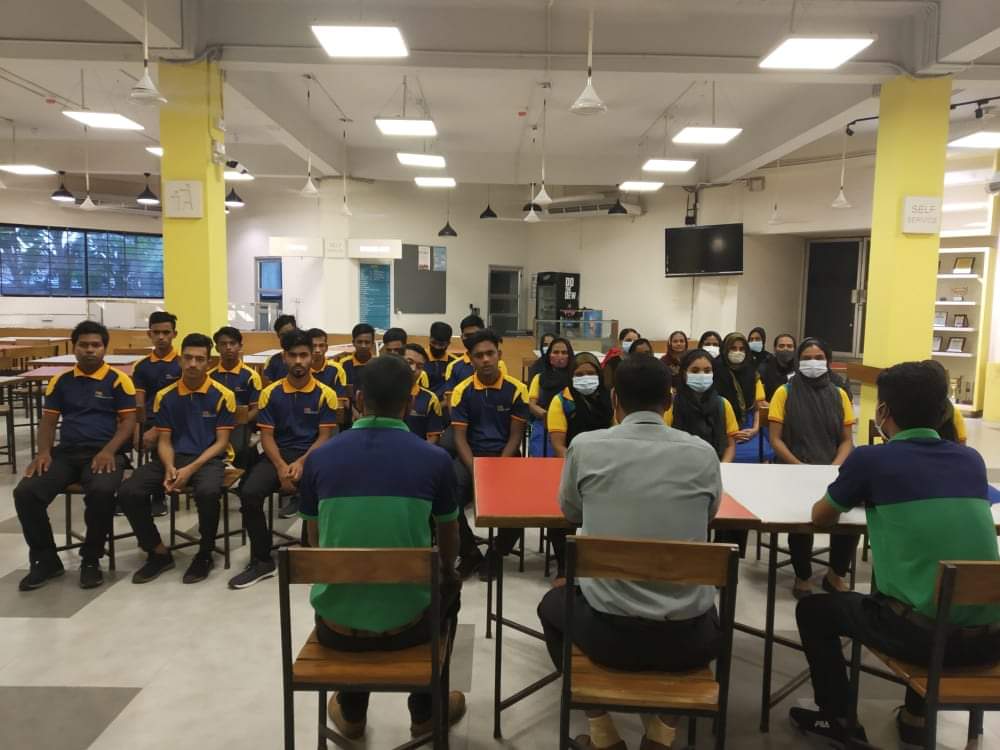 We are professionals, and we strive to provide your building with well-trained cleaning personnel. We believe our most important asset is our people. The success of our business depends on them, so our people are well trained and well supervised.
TRAINING MODULE
We have different Training course for different group of work force. We designed our Training course according to the job responsibilities of the different group of people.
In spite of difference in Training module for different group of people, the common features of our Training courses are-
Provide Information about HSL Hygiene Services Limited

Provide detail Information about Job responsibilities

About Quality and Standard of the company

Skill Training

Proper Use of the Tools/Equipment

Proper Use of the Materials

Handling of Machinery, if applicable

Tools, Equipment care

Service Goal for the respective service

Importance of Schedule base Job

On-Job Behavior

Off-Job Behavior

Manners and Client Response

Health and Safety Issue

Importance of wearing according to Proper Dress Code

Service Book Maintenance

About necessary documentation, where required
Through our professional training course, we act as an associate for our clients to meet their requirements. We improve overall service knowledge and concept for our workers. Like any other job, a successful service program must require proper planning and execution in a more professional way. More than all of these, you have to conduct a top quality inspection on a regular basis.
On-Job-Training and its objective
~ to be carried out under the qualified trainer and managed by QC department
~ to adjust with the job site
~ Special Skill improvement program
MODE OF TRAINING
DAY-LONG Training is conducting by a training team consist of two trainers

Training will be done through projector and Board

Normal Training Hours 10:00 AM to 4:00 PM
HEALTH & SAFETY ISSUE
Health & Safety Issue is a major part in our activity. We never practice shortcut method. We arrange the Health & Safety Training program in regular interval.
Usually, we must do:
Analyze Risk assessment before a work start

Apply the best safety materials and methods to remove the risk factors

Not to practice one single risky job

To consult with our workers to increase the awareness regarding health and safety

Adopting all measures to prevent accidents and cases of work-related ill health
We never do/use
Faulty ladders.

Use risky equipment without proper training,

Will not work in risky place without proper safety materials.