HSL Hygiene Services Limited has started its journey since 2011 as a Proprietorship firm under the name "HSL Hygiene Services Limited". Since its establishment in 2011, HSL has contributed to the development of cleanliness in different office, factory, school, university, shopping mall, ware house etc of multinational and reputed brands through "latest technology and ideas.
We would like to take this opportunity to express my sincere gratitude to our honorable clients for their support and continued patronage.
WE ARE A ONE STOP SERVICE SOLUTION CENTER FOR OUR CUSTOMERS TO GIVE THE DEFINITIVE SERVICE SOLUTION FOR ALL OF THEIR NEEDS.
Management itself is highly skilled and has intense and outstanding domestic cleaning skills and experience in the industry. Our staff is our most important asset and therefore time, effort and personal attention and training are part of our values for the business.
Equipment and chemicals of best quality are used in order for clients to always receive the best, latest and safest products and service.
Management and staff of HSL Hygiene Services Limited understand that the client is the first priority. They are committed to their service and undertake to study and understand the client's policies and procedures.  HSL Hygiene Services Limited will ensure that all staff know, understand and adhere to the client's policies and procedures in order to ensure correct actions and service. Ongoing training of HSL Hygiene Services Limited staff and superior supervision will always be part of the package. Regular Customer conduct is one of our highest values, therefore all staff is referenced checked as well as screened before they become part of HSL Hygiene Services Limited team.  Management and supervisors monitor measure and evaluate service levels on a constant basis and have an 'open door policy' in place for all their clients as well as staff members.
Organizing
Allow HSL HYGIENE SERVICES LIMITED to organize your home or office for improved efficiency of space and positive energy flow. Our Professional Organizers can transform any space into organized, aesthetically pleasing living and working environments.
Our Service Philosophy
Very simple – Best quality service, minimum cost.
The face of our business – People
Well trained, well presented, competent and qualified – a knowledgeable, skilled professional who is able, trustworthy, responsible and equipped to perform… Our people are our greatest asset.
Business Management Strategy
We are primarily Cleaning Specialists but we also focus on providing other impeccable services such as Gardening and Lab our Outsourcing.
OUR MOTTO
"YOUR PROPERTY OUR RESPONSIBILITY"
Tahmina Amin
Chairman
Email: tahmina@hygiene-services.org
Thank you for your interest in HSL Hygiene Services Limited. Our Aim is to make HSL a home to those who wanted to ease their own pressure or willing to share some of their task with us. We enjoy taking the responsibility of your property. We find deep satisfaction in seeing our service through our plain hard work result in real impact on your properties in a positive way. We are always at your service, working with passion and dedication to offer you an Excellent and super quality service.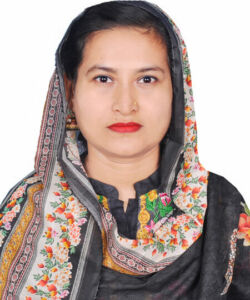 Our aim is to reach the highest standards of professionalism during our work. It is as well our aim to help you enjoy our work to the fullest. In September 2020, we have converted to a Private Limited Company to serve our clients better. It has been our goal to provide our service of International repute. The most valuable asset of our company is our personnel, a set of qualified and experienced people. We nurture the careers of the employees, while depending on their skills and potential. Our goal is to make sure the employees have opportunities to prosper and succeed.
QUAMRUZZAMAN MASUD
Managing Director
Contact: 01832200440
Email: masud@hygiene-services.org
I take this opportunity to express my gratitude towards all our customers and well wishers who have supported us since 2011 and continuing their trust in our services. Since our beginning in this business, we never compromised on Quality and always believed in Continual Improvement.
We have upgraded our setup from time to time to maintain our commitment towards our clients.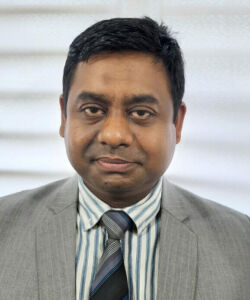 We being in the Industrial and Commercial cleaning business understand our responsibility while providing service to reputed organizations. We have always taken extra care to honor our commitment on Lead Time and maintain Health, Safety & Hygiene. We have often exceeded our own and industry's benchmarks on these parameters. This is because we were always keen on keeping some spare capacities while upgrading our services while expanding our business. We proudly say that we have put to work the latest technology in cleaning & maintenance business.
Despite having a BSc certificate in Computer Science, I have chosen cleaning & Maintenance Industry to contribute in improvement of the environmental & landscape of our country. At HSL Hygiene Services Limited, it is the Team Work which is the fuel that makes the ordinary people gives out extra ordinary results. The team consists of the Cleaners, Supervisors, Project In Charges that starts the ball rolling. The vans used for collection and deliveries; ensure the timely service under any climatic conditions.
ZAKIR HOSSAIN
Director
Contact # 01832200441, 01711034665
Email: zakir@hygiene-services.org
As a Director of HSL Hygiene Services Limited, I am pleased to welcome you and encourage you to learn more about us. We are a fast growing and dynamic environmental company based in Dhaka. We are committed to becoming leaders in our field, and providing high quality solutions for the demanding task of environmental issues affecting our great nation.
We are fully aligned with a Vision and stand firmly in the belief that we have the potential to transform the communities we serve with our dedication and perseverance.
I have experience for over 15 Years in this industry and still keen to learn from the better source.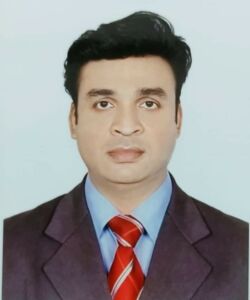 We are extremely proud of our highly talented and qualified team who are diligent in their skill and "can do" attitude. We are also delighted to be working in cooperation with distinguished personnel who bring experience and expertise from around the world. Our promise is to provide long term environmental solutions in the most efficient way possible.
The fact that all activities of Cleaning with proper Health and Safety impact the entire business of any organization is widely underestimated.
HSL Hygiene Services Limited is responsible for all health, safety and environmental concerns under legislative jurisdiction.
The HSL Hygiene Services Limited also coordinates all activities of various government institutions and agencies to safeguard both the environment and public well-being from hazards that could cause irreparable damages. We are always committed for a better service at all the time.