Pests are undoubtedly the most annoying creature in the world. What welcomes such wildlife at your premises?. An uncleaned room can lead to quite the opposite condition of a home full of dust, clutter, dirt which results in inviting unwanted guests, for example- rodents, cockroaches, bed bugs, termites, poisonous spiders, and many more. Cleaning all these unwanted creatures is not just an annoying chore to do. It's also really hard to prevent, once your home gets infected with such things. That's why the Pest control company in Bangladesh is here to help you. Pest control or Pest management is a process through which your home or office may get rid of any type of insects, wildlife, and creatures like pests. The word pests only provide worries to people as the arrival of such creatures may lead to serious health issues in the future and the issue won't end here, it can cause damage to your property as pests infest home, office, and the environment. So to ensure a clean home or office environment and to know about the Best Pest control service in Bangladesh you've to go through the article.
What is a Pest control service in Bangladesh?
Pests can be considered as grouse and destructive animals that hampers human's daily activities. Modern housing include plants as a decoration but pests can attack and damage the plants or crops. So as soon as you see any destructive creatures within your home or business premises you should call the PEST control service provider near you. We, HSL HYGIENE Services Limited will implement methods in eliminating pests from your home and workplace according to the types of bugs or animals. Here, you need to remember the prevention process depends on the creature we're going to deal with. After a while, you'll be familiar with our effective removing procedure.
What pests need to be controlled?
Some pests often seem at your home, workplace, or in restaurants. Even sometimes you really don't recognize some of those. So before removing them from your premises you as well as we need to know about their types and tasks. Here, you should know that not all pests cause damage to your health and home. So the common creatures we may encounter each day are discussed below-
Rodents– A mammal that eats seeds, grains, and fruits. Some of these mammals also like animal food. Besides this creature causes severe damage to your precious furniture, car engines, walls, water pipes and it can chew electric wires that can cause a fire. So basically rodents can burn your home down to the ground. Rats and mice belong to this group. Rodents spread diseases like Leptospirosis, Plague, Lassa fever, Salmonellosis, and others.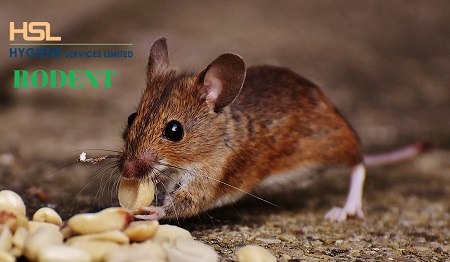 Cockroaches– This type of creature often seems around your establishments. They prefer to stay in a warm environment close to food and water. Cockroaches really don't cause property damage except making your clothes in the wardrobe smelly and staining clothes. But it causes serious damage to your health as it triggers Asthma attacks, allergies, and nearly 33 kinds of bacteria.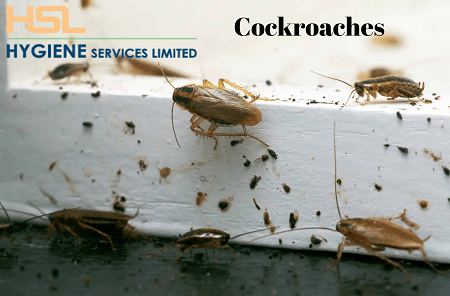 Bed bugs– it lives around your bed with their family. It also may easily spread throughout the house and have its presence in bags, clothes, couches, and hotels. It brings skin infections and many allergic reactions to human health.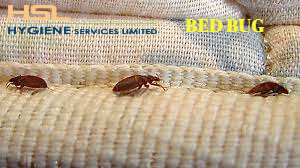 Mosquitos– Bloodsuckers that carry deadly diseases like Malaria and Dengue. Dengue is prevalent in Bangladesh. They mostly live in hot and tropical weather.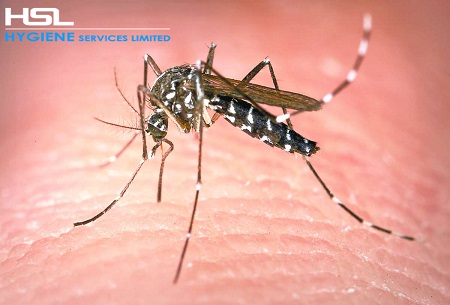 Ants– Social insects live in a group. It eats almost every type of food. It can transfer bacteria in foods and wounds.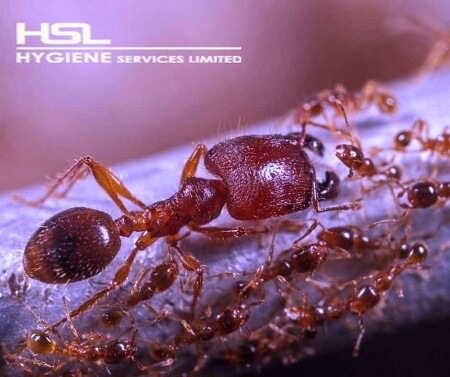 Termites– Small insects that chew floors made with cement, wood, and wallpapers. Termites may bring serious skin conditions and also diseases like Asthma.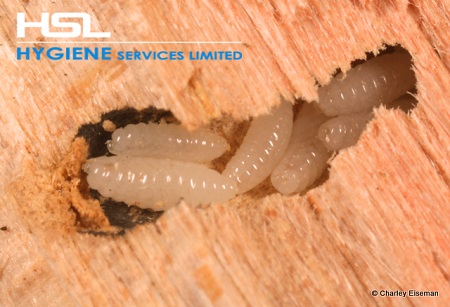 Ticks and fleas- Common parasites that attack your pets like cats, dogs, and others. Also known as the second vector that creates serious human health diseases like Plague, cat scratches, fever, and more through bites.
Why is the importance of pest control service in Bangladesh?
They're things we really don't talk about until we face them directly or they become a threat to us. Unfortunately, pests are those significant problems for your home, workplace, restaurants, and others. So controlling pests should get our main priority as we all want to relax, work, and enjoy our meal without worrying about bugs, insects, and other infests. However, not all of us know how much damages pests can cause. Let's know some horrific facts about pests-
Rodents consume about 20% of the world's food supply.
Fleas, ticks and mites are carried by rodents.
Rodents carry transmittable diseases for humans and animals.
Fleas, ticks and mosquitos can lead to serious health issues – Malaria, Dengue, Lyme disease, Nile virus.
Termites alone can cost Bangladeshis millions in repairing furniture and other goods.
7-8% of people around the world are allergic to cockroaches.
More than 45000 thousand people around the world are bitten by rats annually.
Cockroaches are the main reason causing Asthma in children.
For all these reasons, you should keep your places safe from these infectious animals and definitely should take service from a renowned Pest control service provider in Bangladesh.
Why is the PEST control service important for homes in Bangladesh?
Living in a well-organized and cleansed environment is necessary to lead a healthy life. Besides, if you work with an excellent Pest control service provider then you don't have to think about the quality. The reasons Pest control is important for homes in Bangladesh are given below-
Pest control improves the quality of life.
It ensures a healthy environment for your kids. They can walk and play without worrying about the kids.
Your property suffers a lot because of termites. Taking professional Pest control service can save your property as well as money.
Mosquitoes and mice in the yard may enter your house and cause serious health issues. Doing PEST control gives you a healthy life.
Cleaning pests are stressful. As you there's many hygiene issue. But taking Pest control service may free you from such stresses.
Why is the PEST control service important for offices in Bangladesh?
Nowadays pest problems have become very common in the offices of Bangladesh. In fact, it's increasing at a very alarming rate. Office pests are really dangerous for the work environment. So why offices should take Pest control services are discussed below-
Pests can damage your paperwork. Even eat away the boxes loaded with important files. So taking Pest control service can save your important documents.
A clean environment may make your employees productive. That's why removing pests from the workplace is important.
Unhygienic environment may lead to serious health issues to the employees. This will also decrease productivity as well. PEST control service may end this problem.
Pests may affect the structure of your building.
A work friendly, not interrupted environment motivates workers.
Why is the PEST control service important for restaurants in Bangladesh?
To put up a business, business owners spend their valuable time, effort, and money. But a small mistake in business can ruin your reputation largely. You should take PEST control service for restaurants because-
In Bangladesh, more than 4.5 million people are at health risk because of consuming adulterated food from restaurants. Besides, the Mobile court of Dhaka keeps punishing the restaurants for unhygienic kitchen environments where they're finding cockroaches, rats and what not. Getting caught because of serving unhygienic foods can cause serious damage to a restaurant's reputation.
People mostly focus on bad reviews instead of the good ones. A bad review due to pest severely down your business reputation.
Pests are such things that get into your food and make it unhealthy. If you serve such food to your customers, after consuming those foods they'll fall sick.
Pests are a huge problem. It can damage your restaurant equipment and furniture.
Why is the PEST control service important for hotels in Bangladesh?
Pest control service is a must for the hospitality industry. Failure in controlling pests may result in serious legal consequences. Including –
Closure of the business.
Charging fines.
Even prosecution.
So taking Pest control service is important for hotels in Bangladesh. On the other hand, visitors or guests also prefer to stay around a clean and pleasant environment. They don't want to face any unpleasant harmful wildlife. So they should be protected from any health or safety risk that can be caused by pests.
Why should you hire a pest control company?
Hiring professionals to eradicate such creatures as pests is always a good choice. Because professionals will take care of your pest issue from the root. From HSL HYGIENE Services Limited you can get the best pest control bd service . Our experts who are called pest control technicians know the correct way to destroy them. However, why should you hire a pest control company has discussed below-
Ensure human safety– Pest infestations may carry diseases like Diarrhea, vomiting, allergies, Asthma. The condition of the place and the people around it will only worsen as long as the chemicals stay. Taking help from professionals won't cause such problems.
Eliminate risks- Handling chemicals are not safe if you're not professional. Normally DIY pests are not approved for general use. As you won't know how much of each chemical needs to be mixed. But a trained pest technician knows how to eliminate pests effectively. They also provide you with tips on how you can keep them away from your place.
Save money- Buying traps and insecticides can be expensive if you don't know what to buy for what type of insects. Professionals know the effective way of mixing chemicals and they will choose the right chemical for you.
Save time- Nowadays people tend to be busy. Besides, it's annoying to clean such creatures. Hiring trained pest technicians will save your time as they'll do all the work for you. Without them, you may waste much of your time on finding the right product.
What is the best pest control service company in Bangladesh?
If you're unsure about the best pest control service company in Bangladesh, you can simply do some research. There're many pest control service providers in Bangladesh. Unfortunately, not all of them can serve you the best. So it can be pretty difficult for homeowners or business owners to choose the right one. Let's not go analyzing a dozen pest control companies and waste your valuable time. As you can blindly trust HSL HYGIENE Service Limited. they are the best in controlling pests.
Why HSL HYGIENE Services Limited is the best pest control company in Bangladesh?
HSL HYGIENE Services Limited is a pest control service provider with 11 years of experience. We only use the most advanced technology to eliminate pests from your home, office, hotel, and restaurant. Our expert and professional team has experience in serving pest control services throughout Bangladesh. You should choose us also because-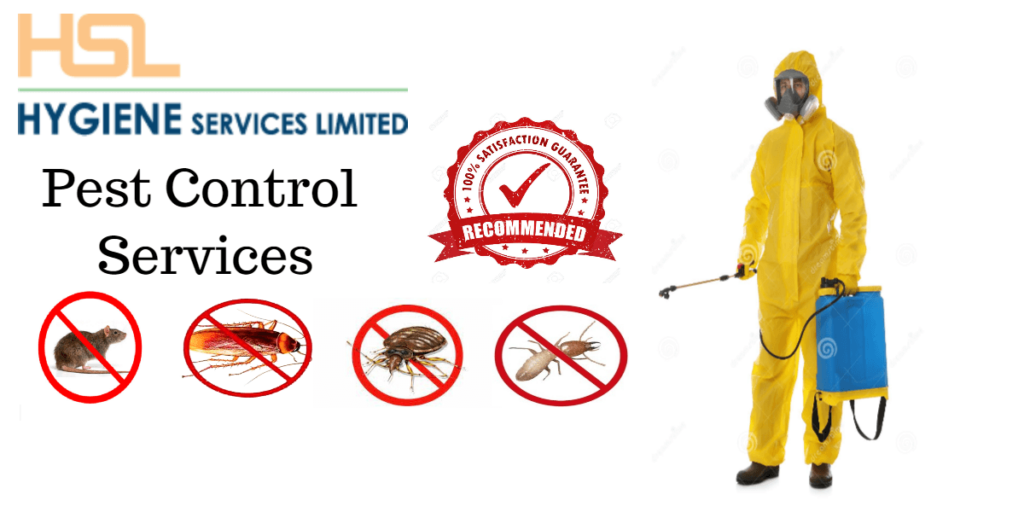 We're a brilliant combination of modern pest control services and techniques.
HSL HYGIENE Services Limited knows every pests specific needs and what can destroy them for good.
We'll provide you after service tips so that you can keep your valuables away from insects, cockroaches, rodents, termites, fleas and others.
Our methods are family and pet friendly.
Our friendly team is promised to provide you the best pest control services to your business, residents and any premises.
Our service is safe, efficient and convenient.
What is the hygiene service company pest control method?
To control pests, at first, you have to know what type of pests you're dealing with. So let's not jump into any methods before identifying the type and their lifestyle. By following this, you can use the right process to get rid of them. But if you're confused, you should consult with the best PEST control service provider in Bangladesh- HSL HYGIENE Services Limited. Different PEST control methods are-
Organic pest control– An organic or natural pest control is usually selected for small pests like bugs, termites, ants, and others. This type of pest control method destroys small pests and ensures safety for kids, pets, and families. Insecticidal soap, oil, poisonous drugs can be used in this type of pest control by infusing any of these in your bait, trap, or spray.
Chemical pest control- sometimes organic method doesn't provide effective results if there's an outbreak of pests at your place. In this case, you have to go for chemical pest control. There're thousands of chemicals products available in the market which can be very effectively dismissed pests from your place. But we don't suggest you improvising such a method on your own. Because chemical pest control is harmful to humans, plants, and other animals out there.
Biological pest control– To control the vermin population, biological pest control can be useful. It's a chemical-free method which is beneficial as well. It significantly controls the population of insects or mites.
Electronic pest control- the advancement of technology has introduced electronic pest control to us. It eliminates all the pests or harmful wildlife from your home, office, restaurant, or hotel. There're two types of methods under electronic pest control- electromagnetic and ultrasonic.
Electromagnetic: It effectively repels species like rodents and insects. It directly affects the nervous system of such species.
Ultrasonic: It produces high-frequency and low length sound waves and works through that.
Clean control: A place that practices good hygiene may stay away from pests. Because a hygienic place is less likely to attract pests or species like this. So after you consume or cook food clean the kitchen, throw the dirty things in the right place and keep your premises neat and clean.
Does HSL HYGIENE Services company Limited guarantee its work?
With a qualified and specialized team, HSL Hygiene Services Company provides guaranteed service in Bangladesh. This company also gives tips and tricks for removing pests from your premises. This Company's customer service team is available 24/7 for you. So you can contact me anytime, whenever you need. they are always there at you.
What is the estimated cost of pest control in Bangladesh?
As a renowned pest control service provider in Bangladesh, HSL HYGIENE Services Limited will provide you with service according to your budget. The pricing depends on the square feet of your building. But if you're a budget-friendly business person or a homemaker with a tight budget, you should definitely choose HSL HYGIENE Services Limited.
Conclusion
Whenever the weather changes the rodents and other pests seek a cozy and tropical place to hide. Usually, they end up entering your premises. Besides, there are tiny creatures that like to eat your floors, walls, important documents, files, food, and more. Using pesticides or chemicals to get rid of them is if you choose to do it on your own. HSL HYGIENE Services Limited best pest control company in Bangladesh. Among the pest control service providers in Bangladesh, HSL Hygiene Services pest control company professional trained pest control technicians are promised to serve you the best pest control service in Bangladesh. So it's time to say to all the mosquitoes, ants, cockroaches, termites, rats, and other pests and live a healthy life.